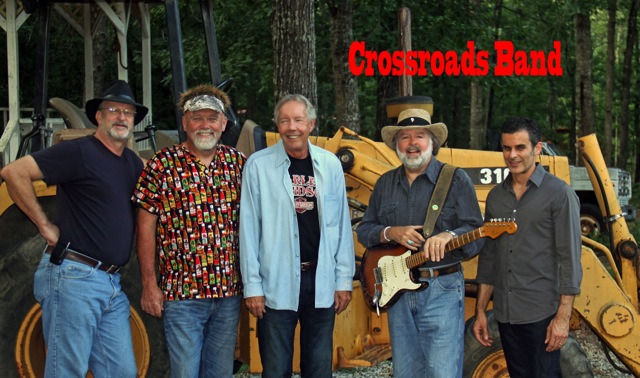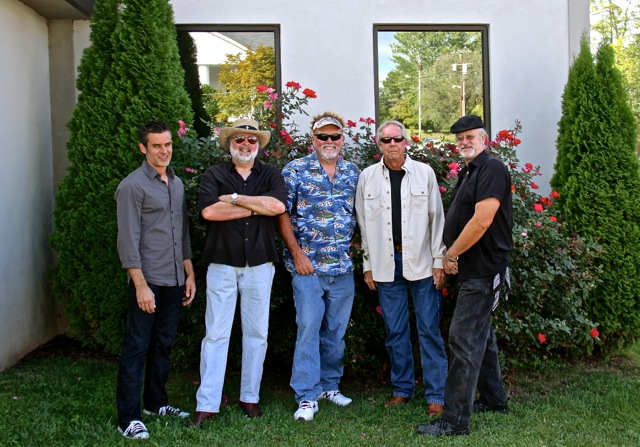 The Crossroads Band is both an acoustic and electric band, made up of 5 long time friends who have played in lots of bands, but never with each other before!
Crossroads was a good "blusey" name, and the band is in

that

niche,

so

that

stuck!
We

have Carl on guitar and Jimmy on keys and harp; who migrated from the Buckeye Band- the first band invited to play at the Allman Brother's Big House Museum in Macon, June 26, 2010 with Ronnie Hammond and Rick Max

we

ll from The Atlanta Rhythm Section. They've been a host band for 8 years at the Barnesville BBQ & Blues Festival, and at the annual Blue Ridge Blues Festival!
These guys have opened concerts for major groups for years, in Atlanta and in Macon! T
he other guitarist is Rick Max

we

ll, a recording engineer at Studio One in Doraville- who later

we

nt on to play with the guys from Doraville- Atlanta Rhythm Section!
The bass player is Ben Alford; a very tasteful studio musician who's played in many Macon area bands. The drummer is cool, calm, and collected Bob Askew, who's plays with the lightest touch on drums! He's al

so

a former Buckeye alumni, and keeps all the guys all on time!
Rick, Carl, Jim, and Bob grew up knowing each other, but never

we

re all in a band together at one time- but now they are!
The group has great blues connections; and Jim, Bob and Carl have played with lots of blues stars in concerts over the years, at various blues festivals!
With Crossroads- it's going to be

so

me great acoustic music,

so

me electric, kinda bluesy and easy goin' stuff, not too loud, and probably if the crowd is just right; a party could break out! Should always be a night of great fun!